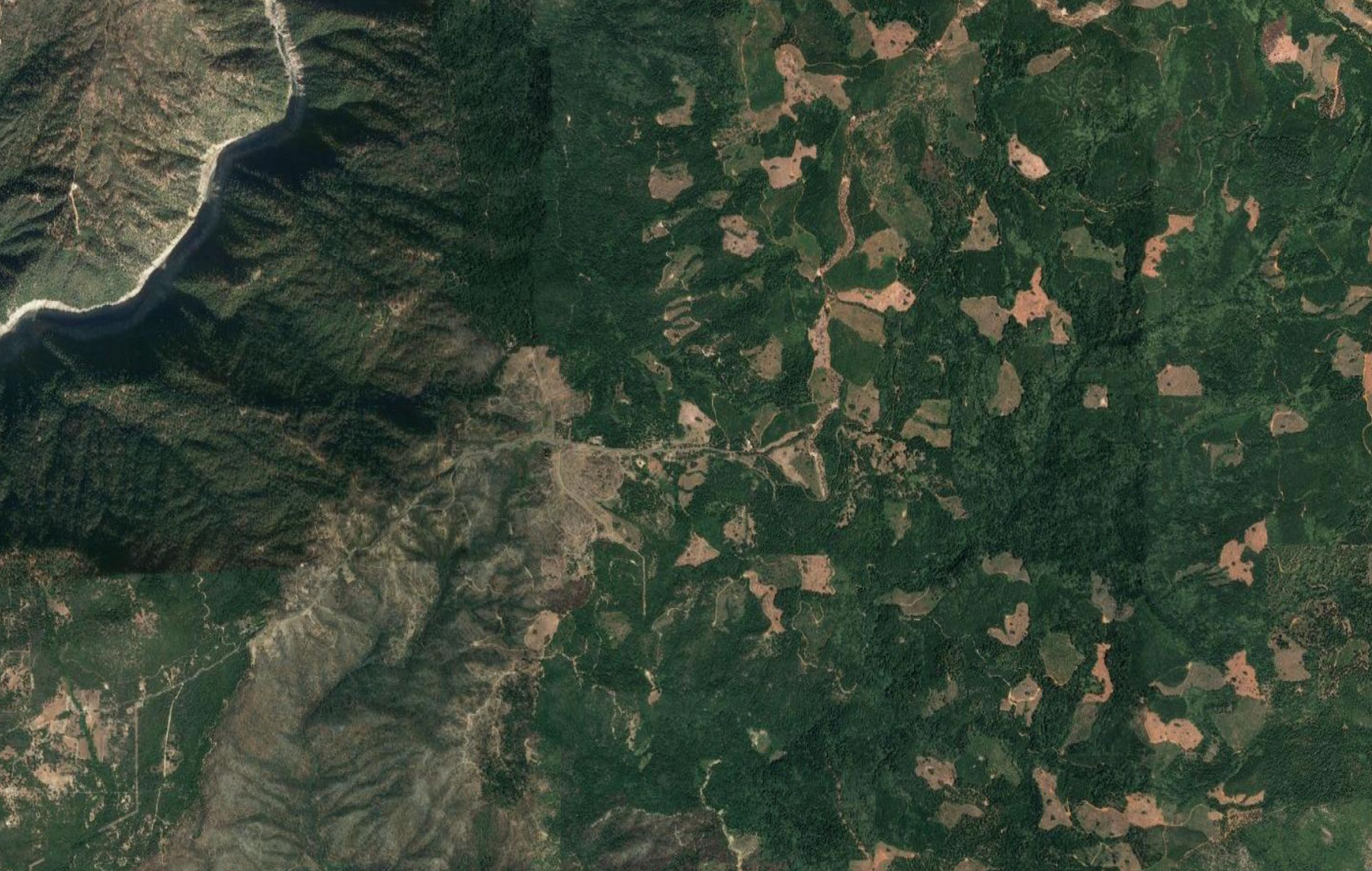 Overview
Spatial Resolution
10m (all years and datasets), 3m (Canopy Cover and Canopy Height for 2016 and 2020 only)
Science Partner Description
The California Forest Observatory is a collection of high-resolution vegetation structure data derived directly from satellite imagery using AI-powered ecological modelling to provide LiDAR-like 3D information across large scales.
The data are optimized for use in wildfire spread and risk modelling, large-scale land management, forest restoration and reforestation planning and monitoring, and ecosystem health analytics and monitoring.
The datasets include:
Canopy height – t

he distance between the ground and the top of the canopy. Canopy height is a proxy for aboveground biomass and the amount of foliage that may be consumed in a canopy fire.

Canopy cover – t

he horizontal cover fraction occupied by tree canopies. Maps community type & fire regime, as well as available habitat for tree-dwelling species.

Canopy base height – t

he distance between the ground and the lowest branches in the canopy. Predicts whether a surface fire transitions to a canopy fire.

Canopy bulk density – t

he mass of available fuel that burns in a canopy fire—typically the leaves and small branches— divided by the volume of the crown. There are no performance metrics associated with CBD because it isn't directly measured.

Ladder fuel density – t

he proportion of surface fuels in the understory.

Vertical layer count – t

he number of distinct vertical canopy layers. Vertical layer count is a proxy for leaf area index, and maps canopy complexity. Technical Information
Extent
California (expanded coverage coming soon)
Period of Record
2016-2020
Spatial Resolution
10m (all years and datasets), 3m (Canopy Cover and Canopy Height for 2016 and 2020 only)
Temporal Resolution
Annual
Data Summaries
Canopy Height, Canopy Cover, Canopy Base Height, Canopy Bulk Density, Canopy Layer Count, Ladder Fuel Density, Surface Fuels
Data Source(s)
Salo Sciences, Inc.
Data Formats
Available in single-band GeoTIFF (.tif) or multi-band Landscape file (.lcp) raster formats.
End User License Agreement
View the End User License Agreement conditions
Your license is subject to your prior acceptance of either this Licensed Application End User License Agreement ("Standard EULA"), or a custom end user license agreement between you and the Application Provider ("Custom EULA"), if one is provided.
Interested in learning more?
Contact us to start the conversation.