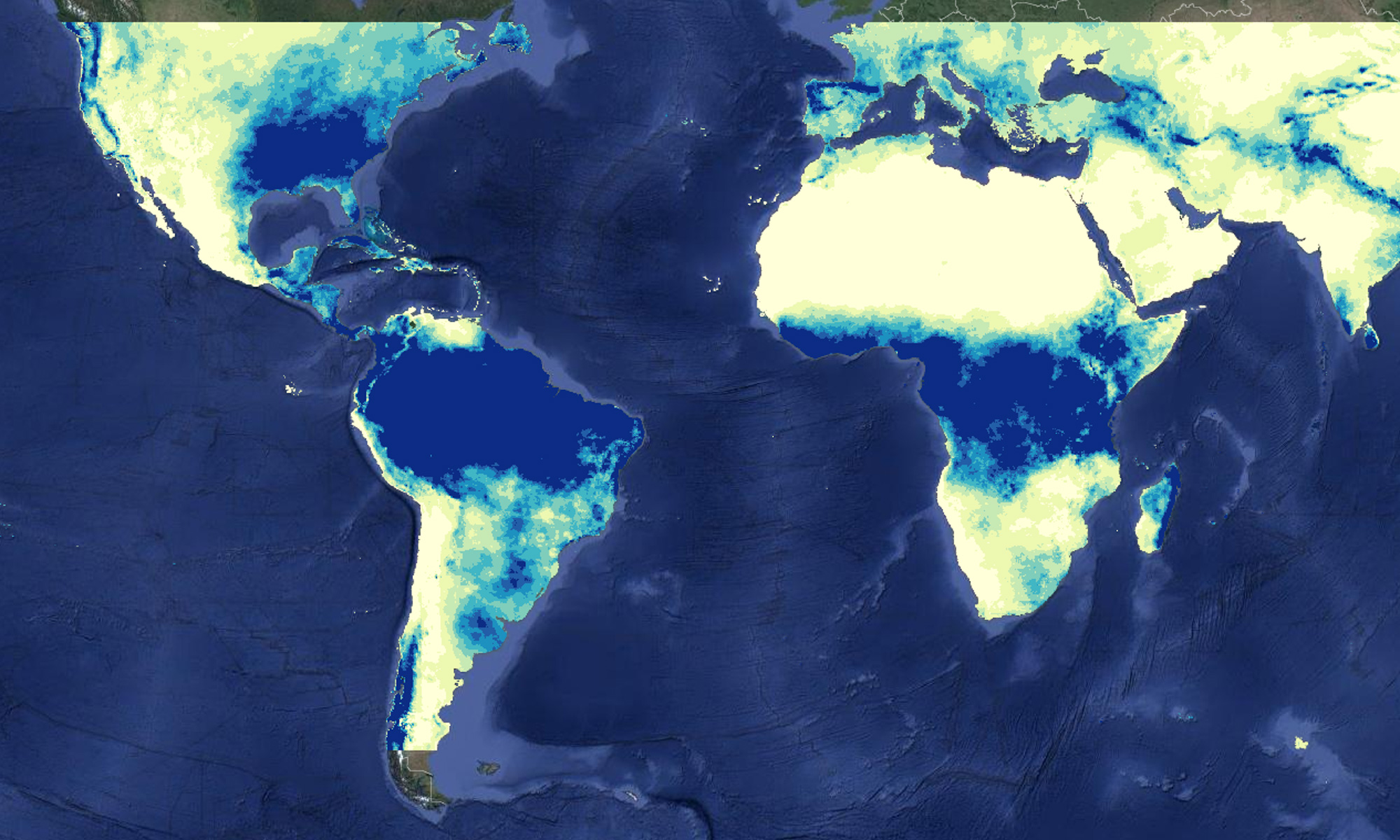 Overview
Extent
Quasi Global (between 50°N and 50°S latitudes)
Data Source(s)
Climate Hazard Group (CHG) at the University of California, Santa Barbara (UCSB)
Description
Climate Hazards Group InfraRed Precipitation with Station data (CHIRPS) is a 30+ year rainfall dataset (Funk et al., 2014). It uses a combination of satellite and station data to provide either daily or pentand (5 day) total rainfall. CHIRPS is useful for environmental or drought monitoring through precipitation based drought indices and trend analysis.
Precipitation: Total precipitation (depth)
Standard Precipitation Index (SPI): A multi-timescale drought drought index based on precipitation (McKee 1993)
Technical Information
Extent
Quasi Global (between 50°N and 50°S latitudes)
Period of Record
1981-present
Temporal Resolution
1-5 day (updated monthly)
Data Summaries
anomalies, trend and statistical significance, spatial and temporal aggregations, time series, standardized indices
Data Source(s)
Climate Hazard Group (CHG) at the University of California, Santa Barbara (UCSB)
Data Formats
raster (geotiff), raster tile (tile ID), time series (.csv, .xls, .json, .geojson)
Sources
Funk, C.C., Peterson, P.J., Landsfeld, M.F., Pedreros, D.H., Verdin, J.P., Rowland, J.D., Romero, B.E., Husak, G.J., Michaelsen, J.C., and Verdin, A.P., 2014, A quasi-global precipitation time series for drought monitoring: U.S. Geological Survey Data Series 832, 4 p., http://dx.doi.org/10.3133/ds832
McKee, T. B., N. J. Doesken, and J. Kliest, 1993: The relationship of drought frequency and duration to time scales. In Proceedings of the 8th Conference of Applied Climatology, 17-22 January, Anaheim, CA. American Meteorological Society, Boston, MA. 179-184.
End User License Agreement
View the End User License Agreement conditions
Your license is subject to your prior acceptance of either this Licensed Application End User License Agreement ("Standard EULA"), or a custom end user license agreement between you and the Application Provider ("Custom EULA"), if one is provided.
Interested in learning more?
Contact us to start the conversation.