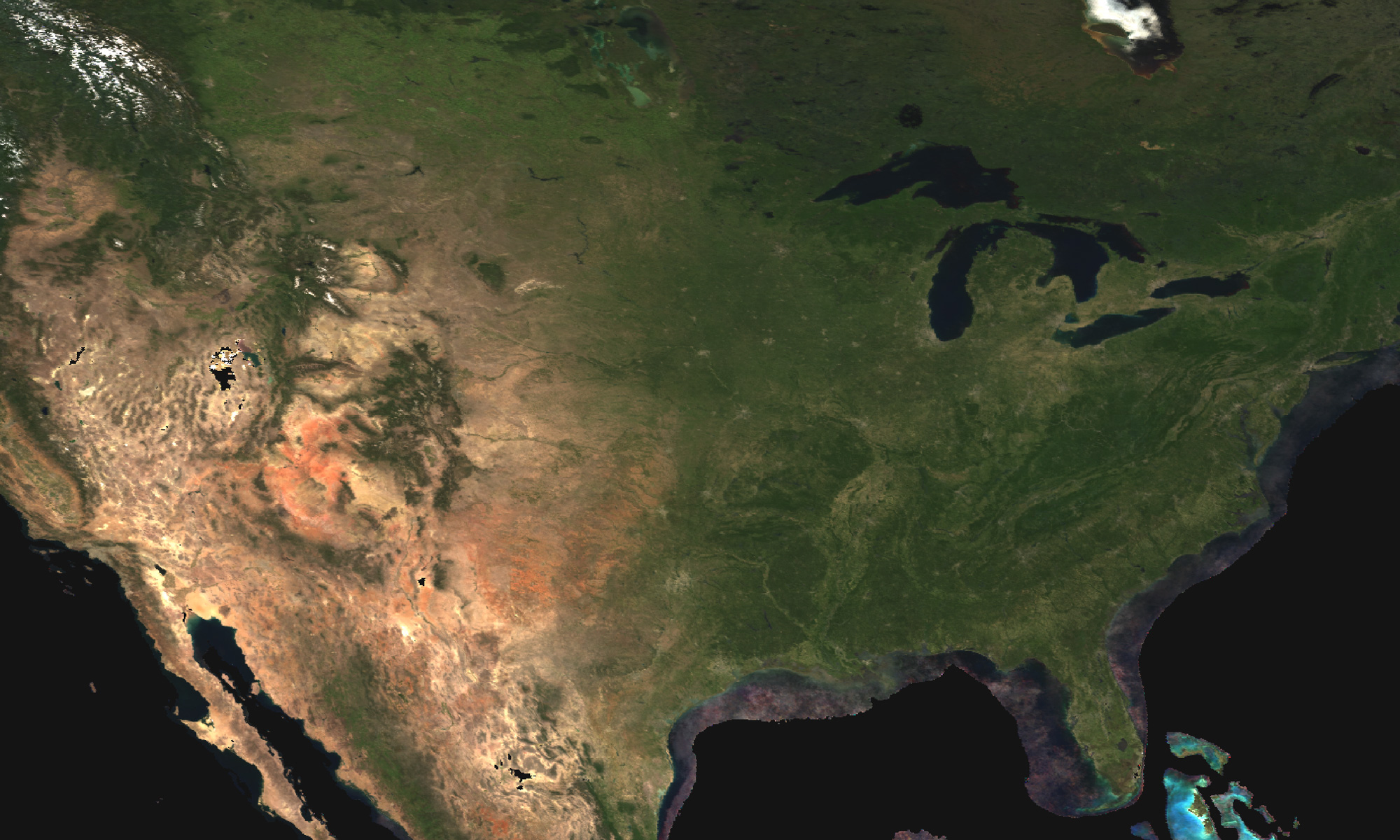 Overview
Data Source(s)
National Aeronautics and Space Administration (NASA)
Science Partner Description
The MODIS sensors aboard the twin satellites Aqua and Terra provide global coverage of earth's surface every 1 to 2 days. MODIS's spatial, spectral, and temporal resolution allow for imagery to be utilized for regional monitoring of vegetation, land surface temperature, and the environment.
USGS MODIS SSEBop ET product provides actual evapotranspiration (ETa) values across the globe. ETa the water that is consumed by plants during transpiration plus the water that is evaporated from the soil surface and is a major component of the water budget.
USGS MODIS SSEBop ET product estimates ETa using the remote sensing ET model known as the operational Simplified Surface Energy Balance (SSEBop) (Senay et al., 2011). This model uses land surface temperature to estimate a fraction of reference ET (ETf) through a thermal index approach. ETf is linearly interpolated between available scenes and multiplied by the reference ET.

Technical Information
Period of Record
2000-present
Spatial Resolution
500-1000m
Temporal Resolution
Dekadal, Monthly, or Annual
Data Summaries
total, anomalies, trend and statistical significance, spatial and temporal aggregations, time series
Data Source(s)
National Aeronautics and Space Administration (NASA)
Data Formats
raster (geotiff), raster tile (tile ID), time series (.csv, .xls, .json, .geojson)
Sources
Senay, G.B., M. Budde, J.P. Verdin, 2011. Enhancing the Simplified Surface Energy Balance (SSEB) approach for estimating landscape ET: Validation with the METRIC model. Agricultural Water Management, 98: 606-618.
Dekadal Actual Evapotranspiration (ET) (Accessed 8/4/2020) https://earlywarning.usgs.gov/fews/product/461
End User License Agreement
View the End User License Agreement conditions
Your license is subject to your prior acceptance of either this Licensed Application End User License Agreement ("Standard EULA"), or a custom end user license agreement between you and the Application Provider ("Custom EULA"), if one is provided.
Interested in learning more?
Contact us to start the conversation.