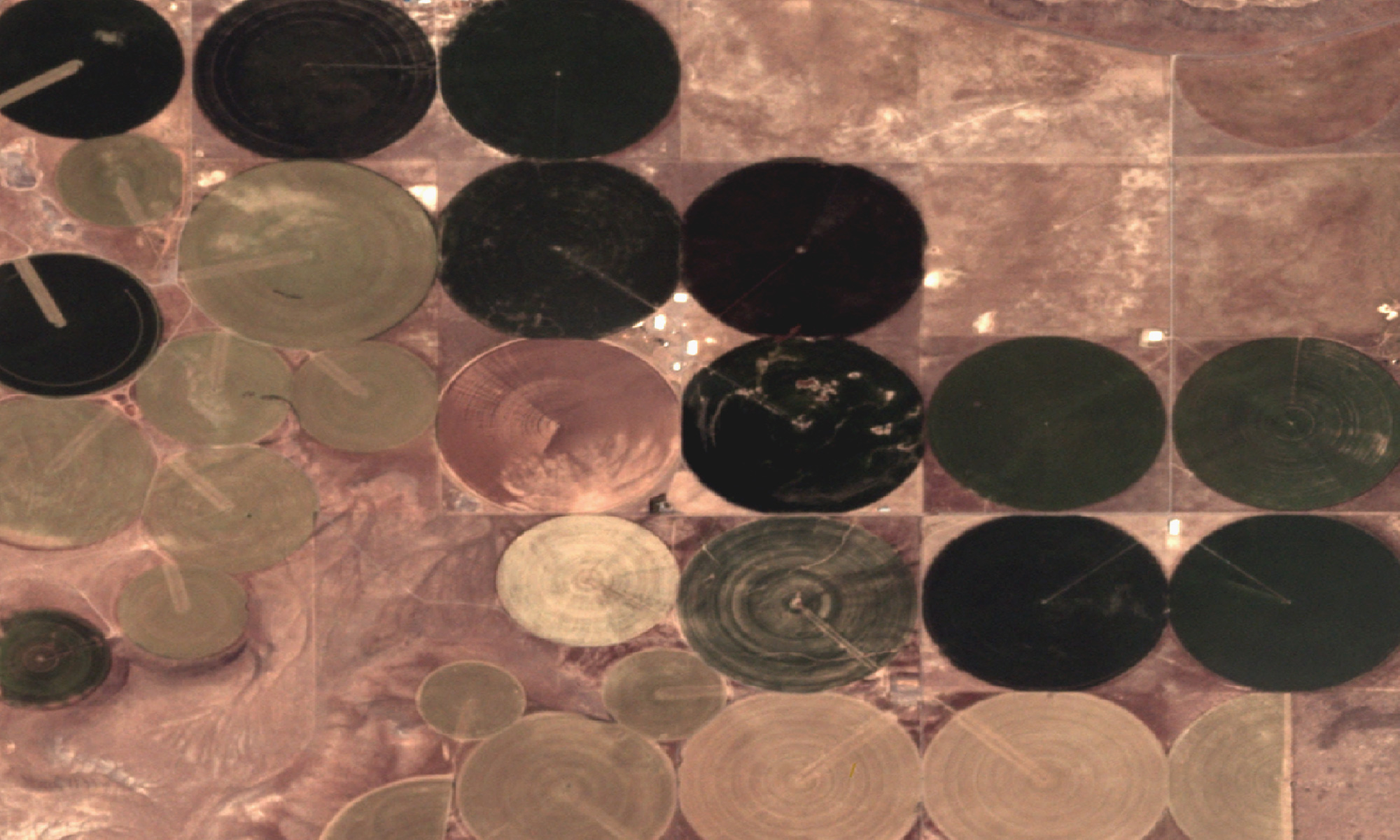 Overview
Data Source(s)
Planet, Sentinel, Landsat, MODIS, GOES
Science Partner Description
As our climate continues to heat up and the impacts of that warming grow more frequent and severe, farmers and farm communities around the world will be increasingly challenged. Agriculture is strongly influenced by weather and climate. While farmers are often flexible in dealing with weather and year-to-year variability, there is nevertheless a high degree of change that must now be dealt with across a broad spectrum of variables such as the direct effect of changes in the mean climate on crop growth as well changes in extremes, or in indirect effects of climate change such as sea-level rise, changes in pests and diseases, changing hydrological cycles, droughts, and extreme weather events.
In light of these many and varied changes, understanding agricultural productivity in near real time is becoming increasingly important for planners, governments, supply chain managers, farmers, and buyers.
Climate Engine Labs has produced multiple place-based agricultural indices and metrics that can be generated at global scales, and that take into account plant phenology, weather, climate, and historical baseline conditions. Common indices and metrics include the Normalized Difference Vegetation Index (NDVI), Enhanced Vegetation Index (EVI), Cover Fraction (Fc), Vegetation Health Index (VHI), crop coefficients (Kc), Evapotranspiration (ET), and crop-specific yield estimates. Technical Information
Period of Record
1984-present
Spatial Resolution
3m-4000m
Temporal Resolution
Daily to Monthly
Data Summaries
max, min, mean, median, anomalies, trend and statistical significance, spatial and temporal aggregations, time series
Data Source(s)
Planet, Sentinel, Landsat, MODIS, GOES
Data Formats
raster (geotiff), raster tile (tile ID), time series (.csv, .xls, .json, .geojson)
End User License Agreement
Your license is subject to your prior acceptance of either this Licensed Application End User License Agreement ("Standard EULA"), or a custom end user license agreement between you and the Application Provider ("Custom EULA"), if one is provided.
Interested in learning more?
Contact us to start the conversation.