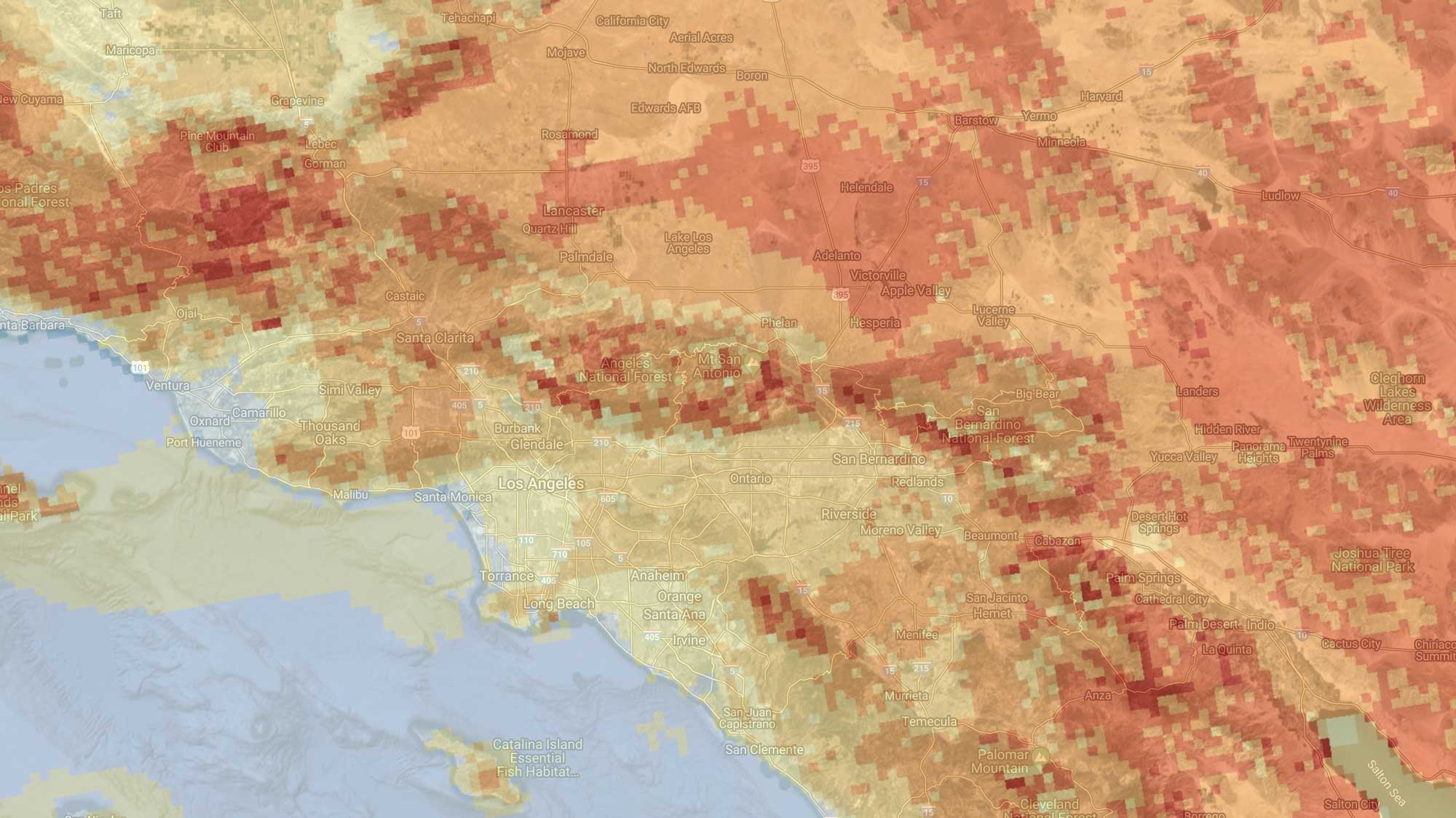 Overview
Data Source(s)
Landsat, MODIS, RTMA, NDFD, gridMET, ERA5, gridMET-CFS
Science Partner Description
The impacts of extreme heat can be felt across many sectors including health, infrastructure, energy production, and agriculture.  Extreme heat conditions are defined as weather that is much hotter than average for a particular time and place. One of the most obvious impacts of climate change is the increase in extreme heat events. These events are expected to get longer and more frequent in the coming decades.
Understanding extreme heat events and their potential impacts on a variety of sectors is a key component of much resilience planning. This includes calculating historical averages, comparing them to current time frames, and projecting out the frequency and severity of future extreme heat events. Moreover, better seasonal to sub-seasonal forecasts can help prevent health emergencies by supporting better emergency planning.
Climate Engine generates and provides ready access to a number of extreme heat data products for current and future time periods. These products have applications for health, agriculture, infrastructure, finance, and other sectors.
Technical Information
Period of Record
1979-present, 7-28 day forecasts, monthly- to multi-year projections
Spatial Resolution
30m-24km
Temporal Resolution
Daily to Monthly
Data Summaries
max, min, mean, median, anomalies, trend and statistical significance, spatial and temporal aggregations, time series
Data Source(s)
Landsat, MODIS, RTMA, NDFD, gridMET, ERA5, gridMET-CFS
Data Formats
raster (geotiff), raster tile (tile ID), time series (.csv, .xls, .json, .geojson)
End User License Agreement
Your license is subject to your prior acceptance of either this Licensed Application End User License Agreement ("Standard EULA"), or a custom end user license agreement between you and the Application Provider ("Custom EULA"), if one is provided.
Interested in learning more?
Contact us to start the conversation.