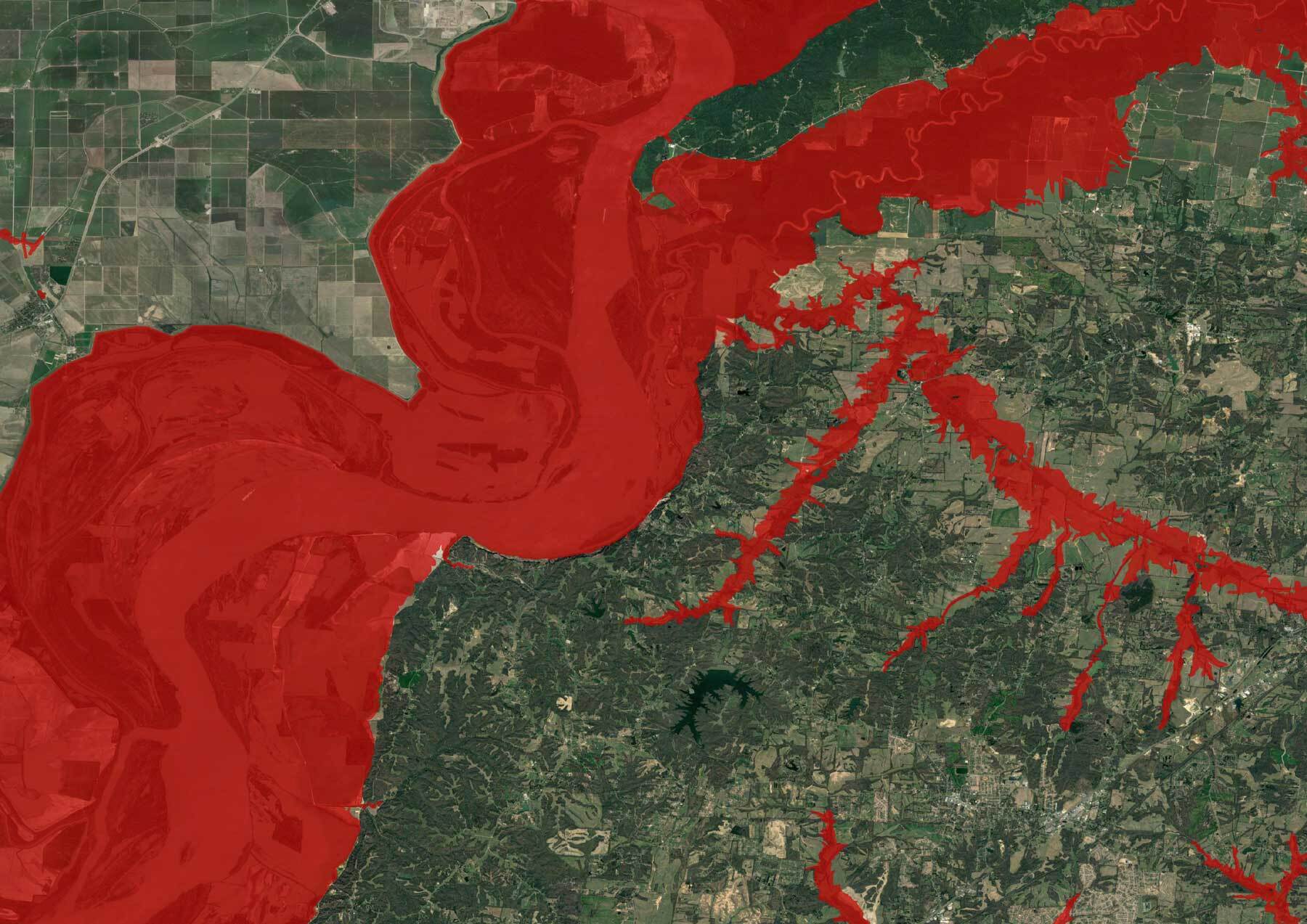 Overview
Science Partner Description
Flooding has caused $199 billion in damages in the United States over the past three decades, according to Stanford's School of Earth, Energy & Environmental Sciences. The global insurance company Munich Re calls flooding "the number-one natural peril in the U.S" and these economic impacts are expected to increase. In order to reduce the economic impacts of flooding, flood risk hazard data is critical to better understand and predict risk.
Fathom is a global leader in flood risk modelling and research, formed out of the University of Bristol Hydrology Research Group. Their work specializes in flood risk, insurance, emergency response, supply chain risk, CAT modelling and risk analysis.
Fathom-US 2.0 Flood Hazard Data provides the most comprehensive view of flood hazard across the United States. It is based on the latest science and datasets to show US flood exposure. Projections include fluvial and pluvial flood inundation, as well as modelling changes for precipitation and river discharge, capturing all rivers in the continental US, and offers a consistent, uniform view across mainland USA. Technical Information
Temporal Resolution
2020-2050
Data Summaries
spatial aggregations
Data Formats
raster (geotiff)
End User License Agreement
Your license is subject to your prior acceptance of either this Licensed Application End User License Agreement ("Standard EULA"), or a custom end user license agreement between you and the Application Provider ("Custom EULA"), if one is provided.
Interested in learning more?
Contact us to start the conversation.