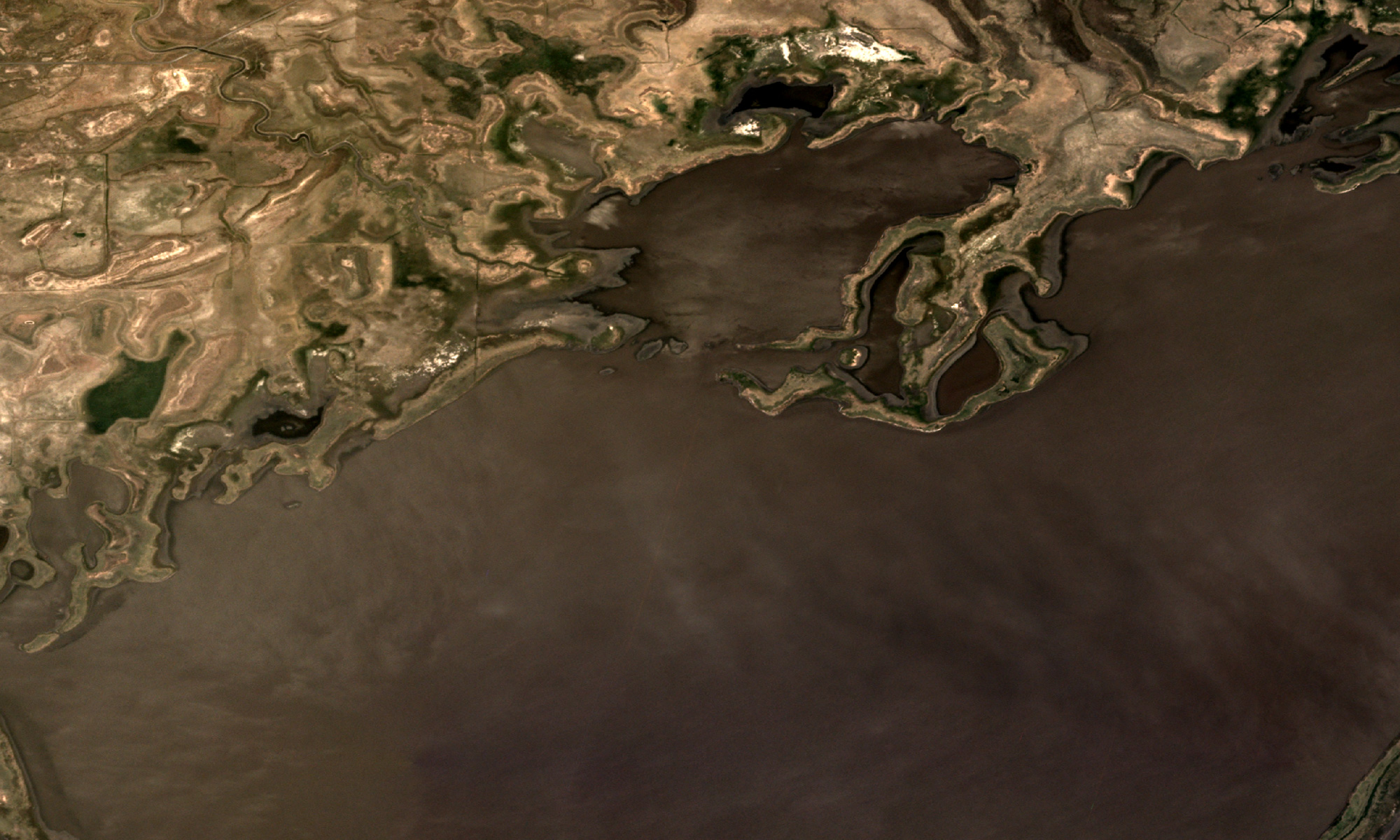 Overview
Data Source(s)
Planet, Sentinel, Landsat, MODIS
Science Partner Description
Surface water is any body of water above ground, including streams, rivers, lakes, wetlands, reservoirs, and creeks. Since surface water is more easily accessible than groundwater, it is relied on for many human uses. It is an important source of drinking water and is used for the irrigation of farmland. Wetlands with surface water are also important habitats for aquatic plants and wildlife. The removal of vegetation, either through natural means such as fire, or through deforestation, can have a negative impact on surface water. Loss of vegetation can lead to increased surface runoff and erosion, which in turn can increase the risk of flooding. For these reasons, surface water is an important metric for tracking the impacts of sustainability-based activities and nature-based climate resilience solutions.
Climate Engine allows for the generation of multiple surface water indices using multiple satellite imagery sources, including Planet, Sentinel, Landsat, and MODIS.
Technical Information
Period of Record
1984-present
Spatial Resolution
3m-500m
Temporal Resolution
Daily to 16 day
Data Summaries
max, min, mean, median, anomalies, trend and statistical significance, spatial and temporal aggregations, time series
Data Source(s)
Planet, Sentinel, Landsat, MODIS
Data Formats
raster (geotiff), raster tile (tile ID), time series (.csv, .xls, .json, .geojson)
End User License Agreement
Your license is subject to your prior acceptance of either this Licensed Application End User License Agreement ("Standard EULA"), or a custom end user license agreement between you and the Application Provider ("Custom EULA"), if one is provided.
Interested in learning more?
Contact us to start the conversation.