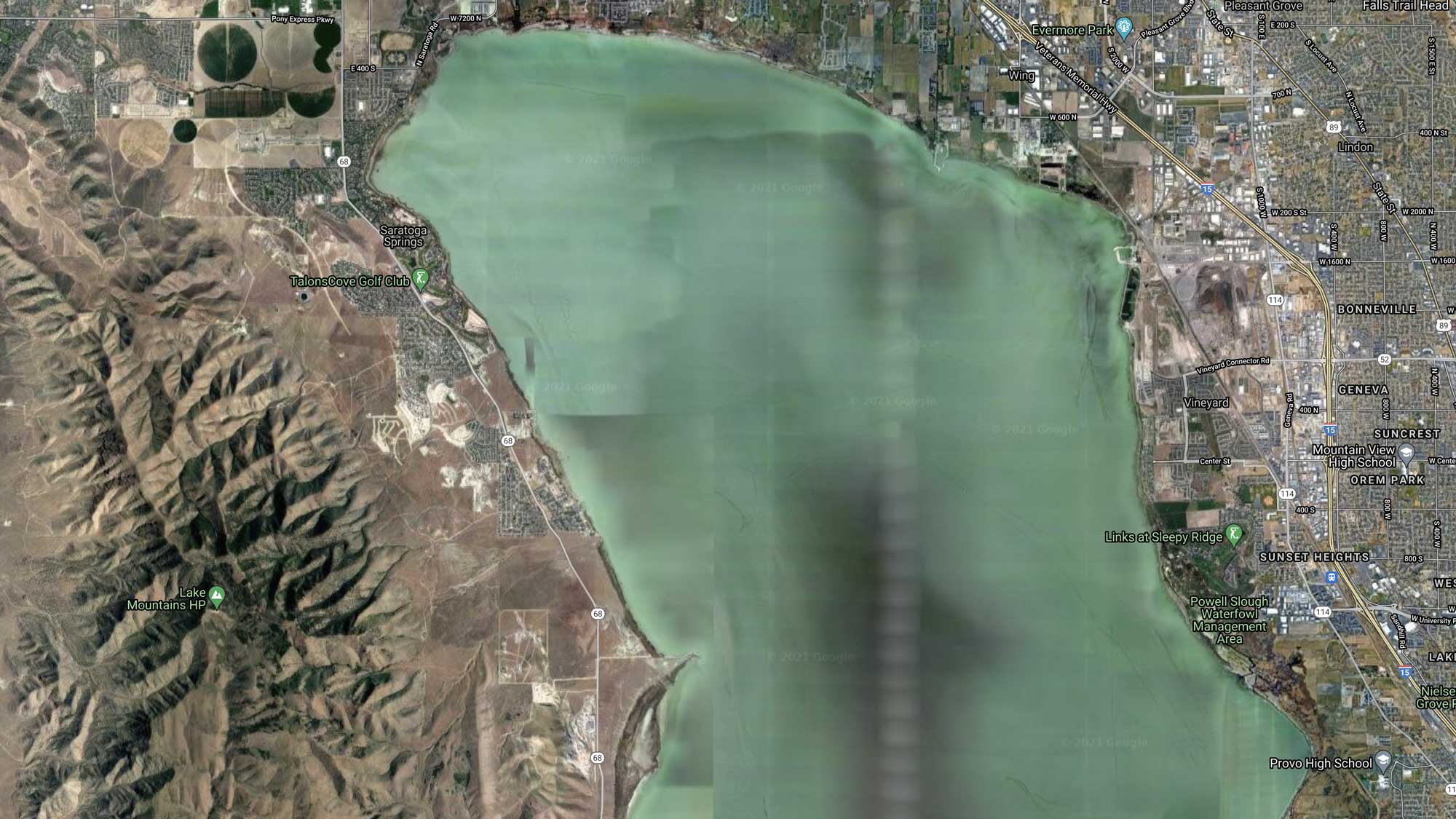 Overview
Data Source(s)
Planet; Sentinel; Landsat
Science Partner Description
An algae bloom is a rapid increase or accumulation in the population of algae in freshwater or marine water systems, and is often recognized by the discoloration in the water from their pigments. Harmful algal blooms release toxins that contaminate drinking water, causing illnesses in animals and humans. Algal blooms can also cause 'dead zones' where aquatic life cannot survive because of low oxygen levels. Dead zones are generally caused by significant nutrient pollution, and are primarily a problem for bays, lakes and coastal waters since they receive excess nutrients from upstream sources.
Tracking algae blooms is important for human health, understanding impacts on fish stock and ecosystem services, and for energy production such as nuclear power that require reliable water system to function.
The Water Quality Index tracks algae blooms at a variety of resolutions using remote sensing. This allows governments and companies to track algae blooms at scale and across their enterprises.
Technical Information
Period of Record
1987-Present
Spatial Resolution
3m-30m
Temporal Resolution
Daily, Weekly, Monthly, Yearly
End User License Agreement
Your license is subject to your prior acceptance of either this Licensed Application End User License Agreement ("Standard EULA"), or a custom end user license agreement between you and the Application Provider ("Custom EULA"), if one is provided.
Interested in learning more?
Contact us to start the conversation.